Tinicum CSA nourishes the local community and the earth by providing fresh, delicious produce grown ethically and sustainably.
"Great quality veggies from a trustworthy source." -- Daisy, Teaneck, NJ
Special Offer! Register now for our 2017 season and receive a bonus pick-up the Saturday before Thanksgiving.
Show your CSA pride around town with these snazzy new shopping bags, t-shirts, caps, and more! They make great gifts, and a portion of each purchase goes to support your farm.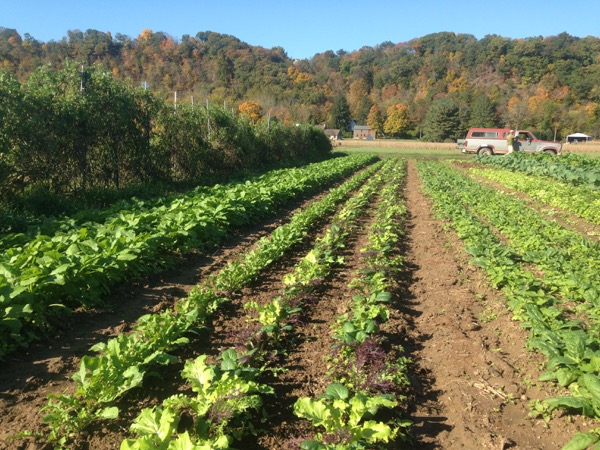 If you're interested in how your farmers thought the year went, check out our 2015 Season Reflection.
---