As we embark on our 10th Season, I've started to think about what I've learned over the years. It feels good to have reached this milestone. Each season presents unique challenges, but sometimes patterns and common themes emerge. This list is about those common themes and the lessons learned from them. I hope it gives you a window into the farming experience at Tinicum CSA.
Work With Great People
Since the farm's beginning, I've had the privilege of working with great people. The first 5 years I was lucky to run Tinicum CSA with my farming partner Stefan Streit. Our shared commitment to growing tasty veggies, improving our methods along the way, and mutual respect set the farm on a successful path. Since then I've been fortunate to work with farm apprentices excited to work hard and learn all about vegetable farming. I'm especially excited about this year's farm crew – Joe, Sarah, Elliot, Rori, & Stephen.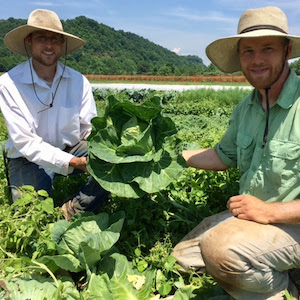 The Farm Is All About the CSA Members
With each season, the connection between the farm and community grows stronger. Community Supported Agriculture farms tend to attract people who are genuinely enthusiastic for locally grown produce and people who want to know their farmer. I am grateful for this real human connection between the farmers and the CSA Members. What's more, many extended families join the CSA and get to meet up with one another at Pick-Up, including my own family.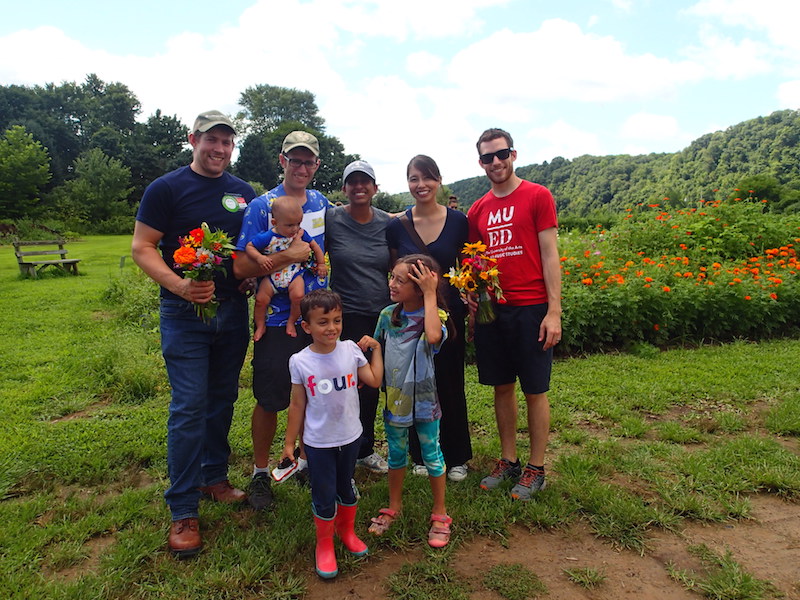 The Pick-Your-Own Offerings Are Extra Special
Most farms sell pick-your-own items as a separate add-on to their Members. Tinicum CSA is unique in that we offer them at no extra charge. This represents a major savings and value added for the Members. Plus, the pick-your-own patch is extremely lovely.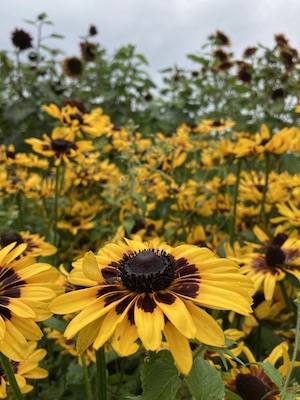 Make a Diversified Crop Plan
Each winter I personally select vegetable varieties for flavor, growth vigor, and production potential. This means that as CSA Members, you get to enjoy a greater variety of veggies than you would otherwise find at a local grocery store.
I make sure to include enough diversity and redundancy in the plan so that even when a crop fails there are dozens of others that fill in the gaps, which helps us to deliver abundant shares.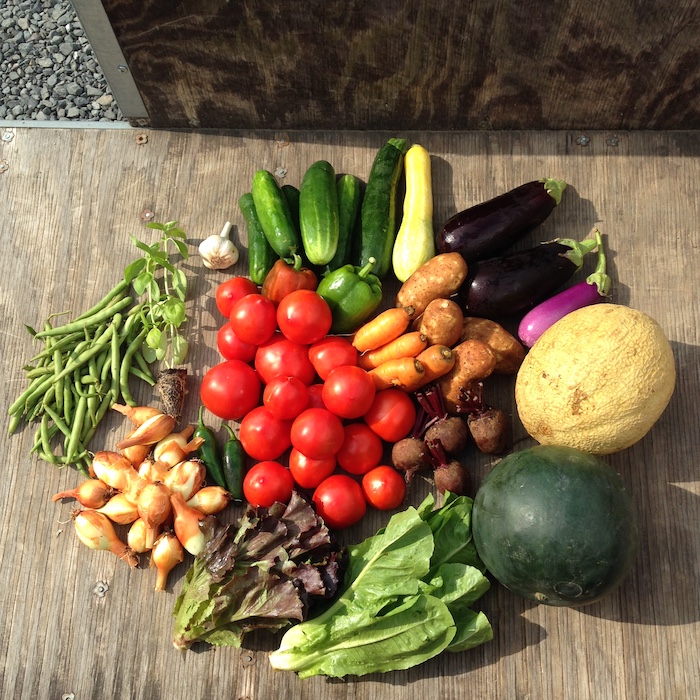 Adapt To Climate Change
As a farmer you have to approach the challenging weather conditions with improvisation and contingency plans. This is especially true in the context of Climate Change. We're also fortunate to have sandy soil. Extreme rain events are increasingly common and with each one I realize the value of sandy soil. The seemingly magical quality of well drained soil is an amazing asset and helps us persevere through challenging conditions.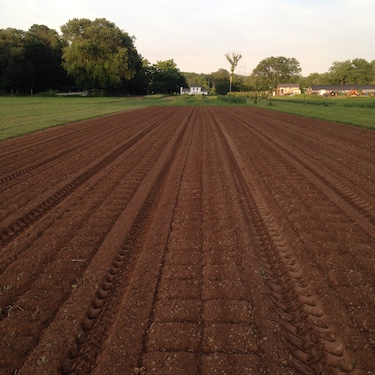 Sometimes It Takes a Year to Correct a Problem

If something goes wrong with a one-time planting of a crop, like eggplant, I may not have a chance to correct the issue until the next time around—one whole year later. This incentivizes doing winter homework so that I can make small or big adjustments to the process in the next season. One example comes to mind. Our 2013 eggplant didn't do so well. So we decided to mulch it the following season with hay. With this one small change, we had record harvests in 2014 and in just about every season since then.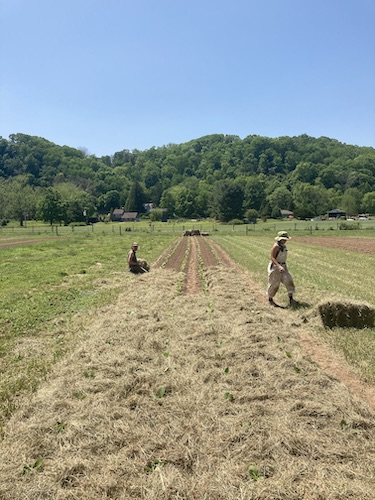 Think About the Farm Systems
To run smoothly & efficiently every activity on the farm requires a standard operating procedure. Creating systems for each task helps us to get as much done as possible and makes us think about the process. Whether it's using rolling greenhouse tables or streamlining the garlic harvest with the tractor, we do our best to be gentler on ourselves. We are always thinking of ways to "make life easier" for the farmers and it's usually dependent on creating specific systems for everything.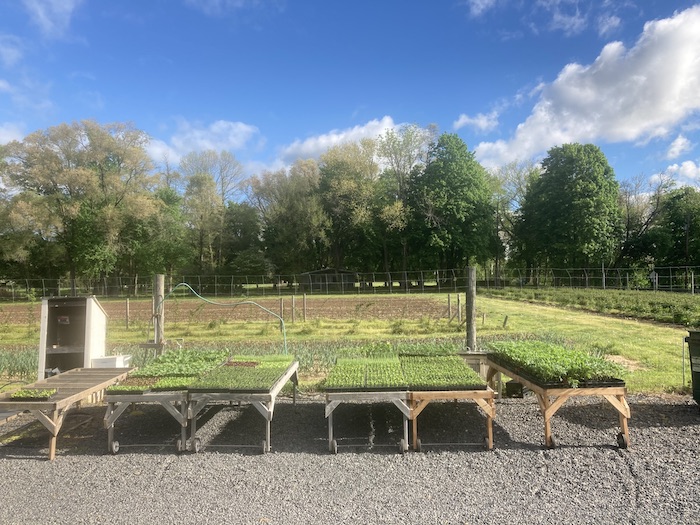 There's Always More to Learn
Farming can be a very humbling experience and I have to be willing to educate myself continuously. While I've developed many reliable methods for producing an abundance of healthy produce, there's always more to learn. Every new thing I learn proves to me that I'll never know it all. Small scale vegetable farming is extremely complex. Whether it's making subtle adjustments to the timing of a particular crop, investing in a piece of equipment, or trying out a new cover crop combination I have to be open to learning.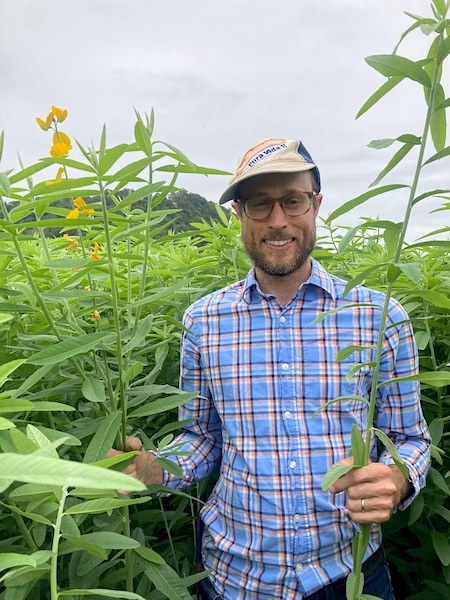 Working With an Excellent Landlord Can Make All the Difference

I know of several farmers whose farm businesses were cut short because of a difficult landlord. Fortunately, this has not been my experience here. I've had a very positive experience working with Craig from the Schneiderwind Farm. It's more of a team effort. We will work together at times to remedy a farm equipment issue or lend each other a hand during a project. For the most part, we allow one another to focus on our own work, which makes it much easier to succeed in carrying out our respective farming endeavors.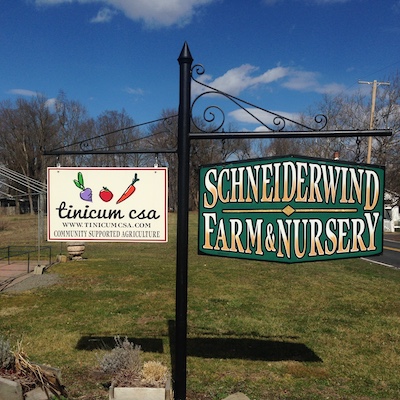 Enjoy the Farm
While farming requires hard work, it is satisfying too. Getting to work outside everyday on this beautiful farm provides me and my farm crew a deep sense of purpose and enjoyment. Furthermore, the edible results of vegetable farming are such a perfect reward for our efforts. And because of our CSA model we get to share this experience with all of you.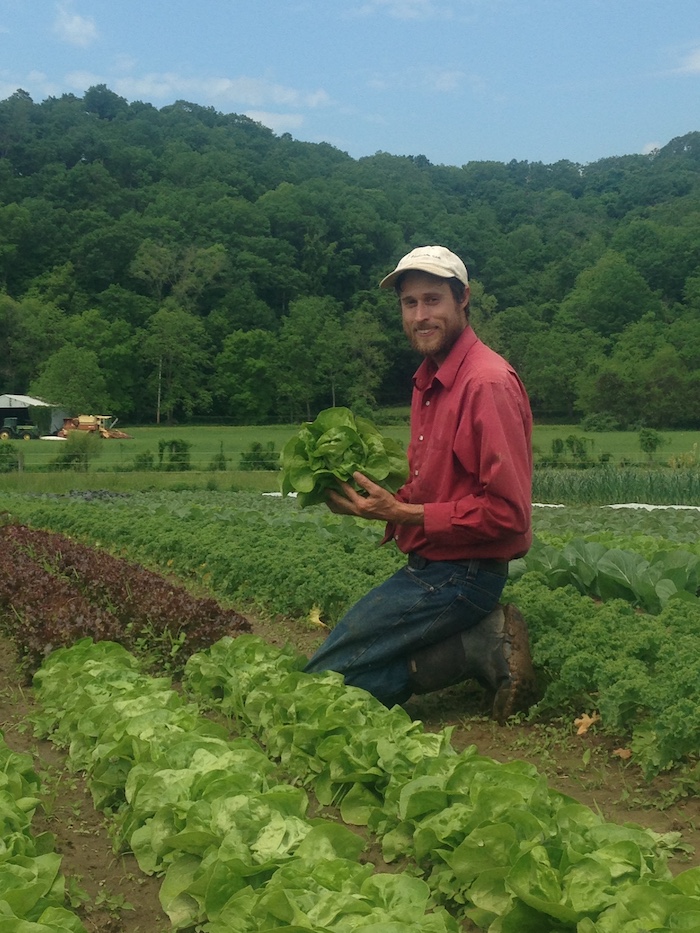 The Farming Community

As I get to the end of this list, I realize that I need acknowledge all of the local farmers in the area who've helped me. Their generosity and willingness to share ideas is a big part of what propels the farm forward. For example, each year I go in on a potting soil order with several area farms. In the past I've been in challenging situations where local farmers have helped me out — giving me extra potato seed, passing along extra greenhouse pots, talking shop about onion production, and most recently providing much needed soil for seed starting. There's a vulnerability to farming and it feels good to know that I have trusted colleagues in the area navigating similar circumstances.
Thank you to everyone who has already signed up for the 2022 Season.
If you still need to sign up, you can join here.
I'm excited for our 10th Season!