Sign Up For 2024


ALL OUR PRODUCE IS GROWN CHEMICAL-FREE
"Your CSA will always be the 'gold standard.'"—Lara, Upper Black Eddy, PA
1. Buy a Share
24 Week Pick-Up Season
3 Share Options to choose from
Sliding Scale pricing
2. Come to the Farm
All Shares are Pick Up
Saturdays – 9am to Noon
Tuesdays – 4pm to 7pm.
3. Bring Your Bag & Get your Veggies
The share is written up on a board. Pick out your veggies and put them in your bags.
Stroll out to the field for pick-your-own flowers & cherry tomatoes.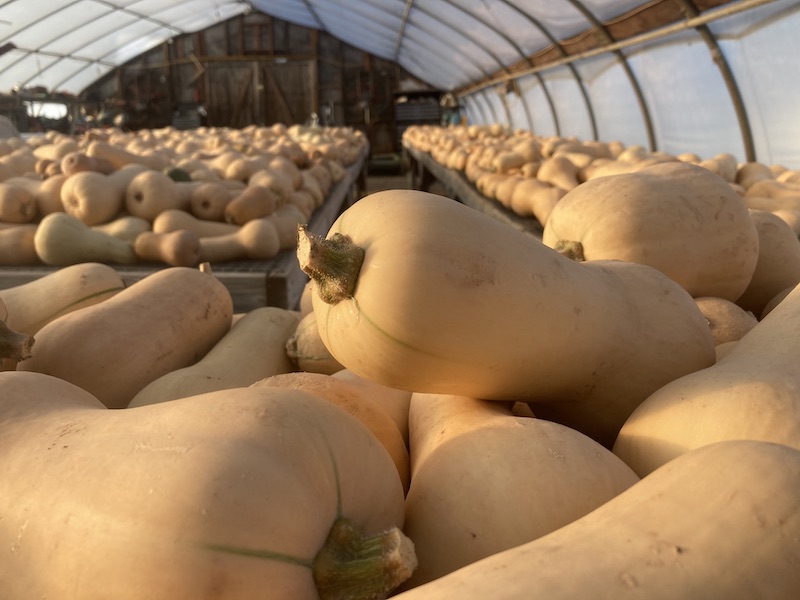 Sign Up Early for our 2024 Season! Anyone who signs up for our 2024 season before November 18th will be invited to pick-up a Bonus Share on the Saturday before Thanksgiving.
Spring has sprung at Tinicum CSA! The greenhouse is gradually filling up with baby spinach, scallions, kale, lettuce, broccoli, bok choy, napa cabbage, cabbage, radicchio, parsley, bell peppers, eggplant, and…
In 2022 we celebrated our 10th season at Tinicum CSA! It was an incredibly satisfying milestone for the farm, filled with extremely bountiful harvests and propelled forward by a caring,…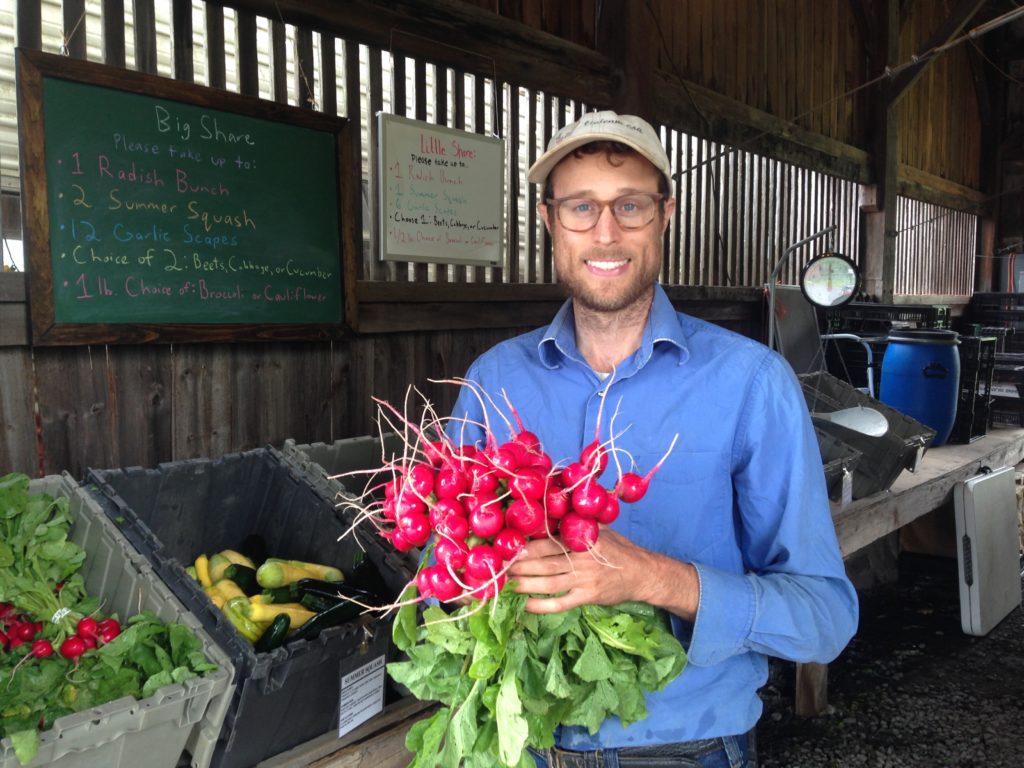 Meet Your Farmer
Tinicum CSA is owned and operated by Bucks County native John Crooke. John grew up sharing the chores with his brothers on his parents' dairy farm. His interest in organic vegetable farming began at Cornell University, where he co-managed the student farm at Dilmun Hill.