Pick-Up Days
Saturdays – 9am to Noon
Tuesdays – 4pm to 7pm.
2022 Season Pick-Up Dates:
Saturday, May 21st  – Saturday, October 29th
Tuesday, May 24th – Tuesday, November 1st
Every-Other Week Members will be assigned "A" or "B" week. For example, May 29th is the first Saturday "A." And Tuesday, June 1st is the first Tuesday "A."
Remember: Big Every-Other Week Members pick up either on the "A" week or the "B" week schedule.
Not sure about your pick-up days? You can check your pick-up schedule on the calendar below.
Pick Up Protocols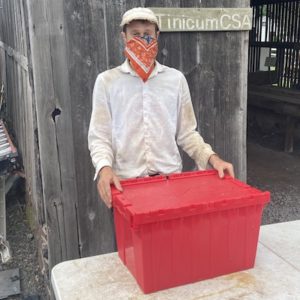 Hi food fans!
I hope you are all doing well and adapting to evolving guidelines from the CDC. As every other business has had to make adaptations, so too have we.

I am thrilled to announce that we no longer have to pre-box the shares and we will return to the normal Pick-Up format.
I spoke directly with Penn State Extension who informed me that they no longer require CSA farms to pre-box their shares. This is in keeping with both current CDC guidelines and Governor Wolf's statewide Covid mitigation orders.
Why this is great for you:
You get more choices! It'll be easier to avoid veggies you don't like, and ensure that you get the veggies you love.
You're able to cut down on plastic bag use
You can exchange veggies on the Sharing Table
Why this is great for us:
This format is way more efficient, which means we have more time to actually grow & tend your veggies in the field
We're able to chat and connect with you at pick-up
We don't like the plastic bags either, and this allows us to use fewer of them.
---
This will be our system for CSA pick-ups: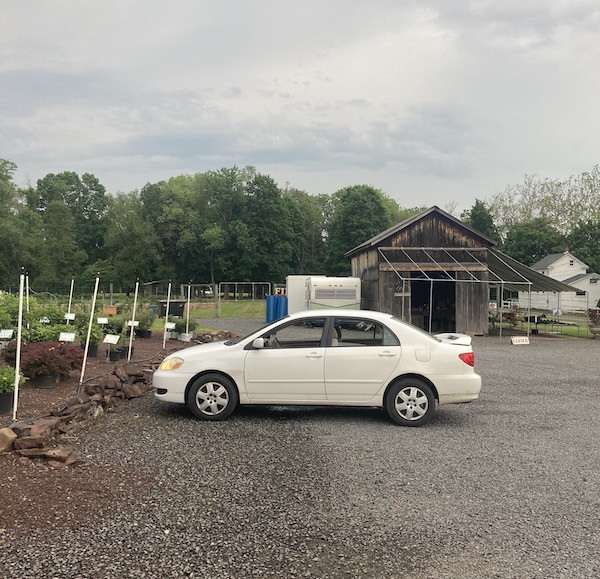 Bring your own reusable bags or basket to pick-up.
Pull up as far as you can in the gravel lot, and park. Pulling up all the way to the edge of the greenhouse plants creates more space in the parking lot.
In keeping with CDC recommendations, masks are now optional.
5. Move through the Distribution Space and select your veggies, following the lists on the chalkboards. Farmers will be there to assist you.
Take your veggies to your car.
Once the pick-your-own items are ready, which usually begins in late June or early July, feel free to stroll out to the field for what's being offered that day
General Rules:
Bring your own bags or basket
Wash your hands upon arrival
Masks are now optional
Do not bring your dog to the CSA
Maintain a shared attitude of kindness, patience, & good humor