CSA = Community Supported Agriculture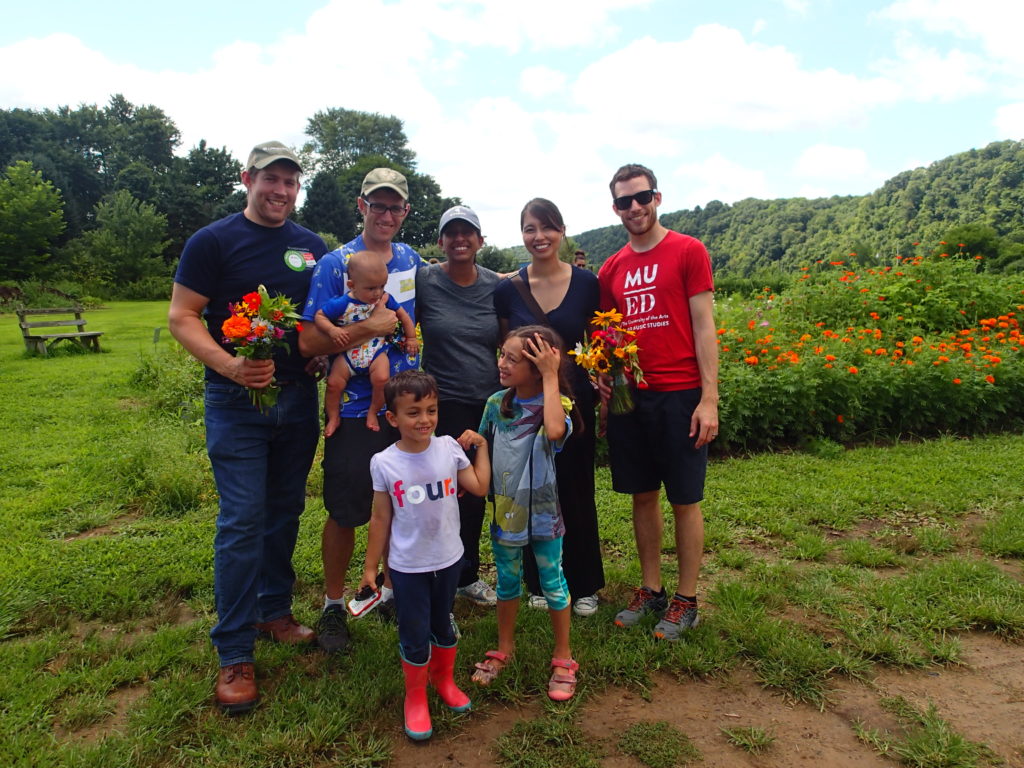 In a CSA farm, members pledge their support for their farm at the beginning of the season and then come to the farm each week throughout the season to pick up a share of the harvest.
Members enter a direct and mutually supporting relationship with their farm and their farmers, sharing both the risks and rewards inherent in farming and fostering a vibrant local food community.
A CSA farm is about connections. The idea came from Japan in the 1960's. There, the concept of a CSA was called teikei, which means literally "food with a face." A CSA farm makes a direct connection between the farmers, the food they grow, the land on which it's grown, and the families who eat the food. When our members receive their CSA shares, they know who grew it and where it comes from — they can see our faces on it.
As a CSA member, you are placing value on your local community, on the quality of the food that your family shares, and on the land which sustains all of us.


Is Tinicum CSA organic?
Although Tinicum CSA is not certified organic, all our produce is grown in accord with organic principles and methods. We do not use any synthetic pesticides or fertilizers. Everything we grow is GMO-free.
If you have any questions about our practices, you are welcome to stop by, ask questions, and see our fields for yourself! We believe that this direct, person-to-person trust and transparency is more meaningful and sustainable than paying a third-party certification corporation to vouch for our growing practices.
"The most enjoyable part was taking kids to pick flowers and eating fresh, fantastic food. We enjoyed trying quite a few new things, too." –Joan & Leo, Erwinna, PA