This method for blanching and freezing kale comes from Tinicum CSA member, Julia K. The method can be applied to pretty much any of the greens we grow including: kale, swiss chard, collards, spinach, broccoli raab, & tatsoi. You can also blanch broccoli and green beans. Blanching before freezing helps to retain the color and the nutrients. If you're interested in preserving some of the farm's tasty greens, try this out!
Ingredients
Kale
Hot Water
Cold Water
Preparation
1. Fill a large pot with water and bring to a boil. Reduce heat and maintain a gentle boil throughout the process.
2. Fill another large pot with cold water, add ice, and place next to the boiling water on the stovetop.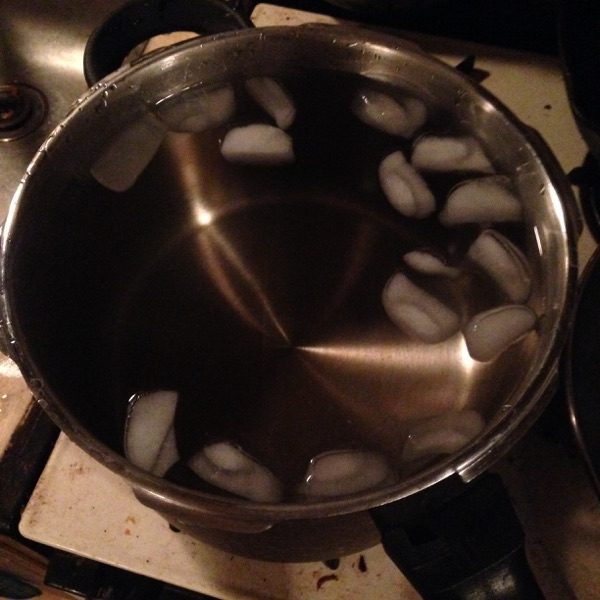 3. Tear kale leaves from their stems and fill a large bowl with the bite size pieces of leaves.

4. Fill a medium-sized colander with kale. This should amount to an approximate serving size. I like to use a colander with a handle.

5. Dip the colander full of kale into the hot water. Press the kale down with a wooden spoon to ensure that it's fully submerged for about 20 or 30 seconds, or until fully wilted.

6. Lift the colander out of the hot water, let it drip for a few seconds, then dip it into the cold water bath. Use your wooden spoon to press the kale down under the water for about 20 seconds, or until the kale is cold.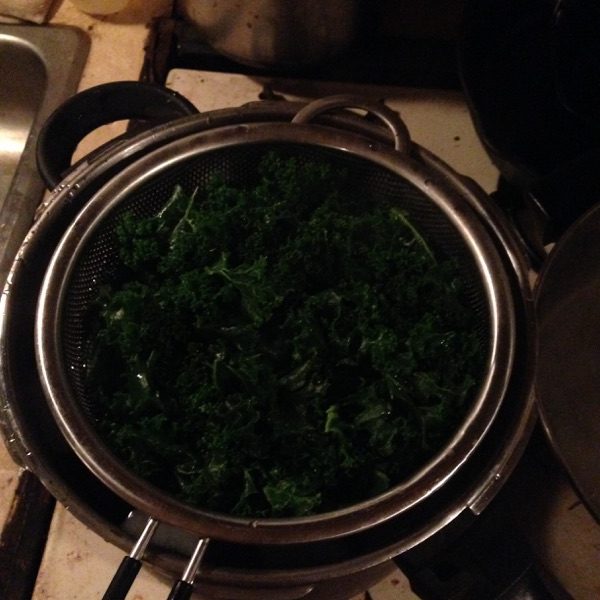 7. Using your hands, wring out the kale to remove excess water. Form into a ball and place in a salad spinner to continue draining. You can accumulate these balls of kale until you've finished blanching.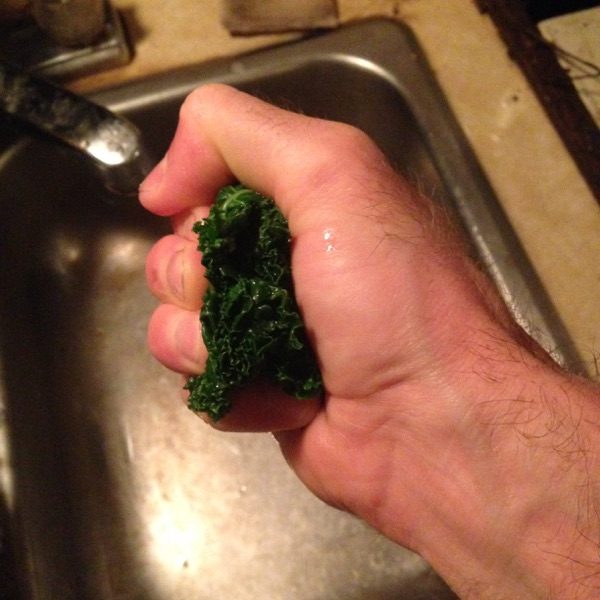 8. Then place each ball on a cookie sheet or a muffin tin. Put the filled cookie sheet uncovered in the freezer over night.

9. In the morning, put the frozen servings of kale into a freezer bag and you'll have an easy way to use the servings without having them stick together. Enjoy!