Summer is upon us and the very first tomatoes are ripening here on the farm! It's exciting and it's a great opportunity to add a slice of tomato to almost everything. A few days ago, I prepared a simple dinner using a tomato and some fresh scallions.
-John
Ingredients
2 slices bread
4 slices extra sharp cheddar cheese
1 tomato
1 scallion
1 large basil leaf
1 jalapeño pepper (for those who like spicy food)
Olive oil
Butter
Preparation
1. Pretend you're making a regular grilled cheese sandwich and set it aside.
2. Slice up the scallion, including the green part.
3. Slice the tomato and the jalapeño.
4. In a small frying pan, sauté the scallions and jalapeño in olive oil until they begin to brown. Add slices of tomato and briefly cook on both sides. Remove from frying pan and add to the cheese sandwich.
5. In an effort to diversify the fats, I switched to butter to cook the sandwich. While the sandwich is cooking you may add a large basil leaf.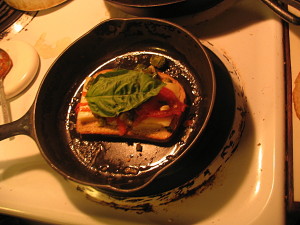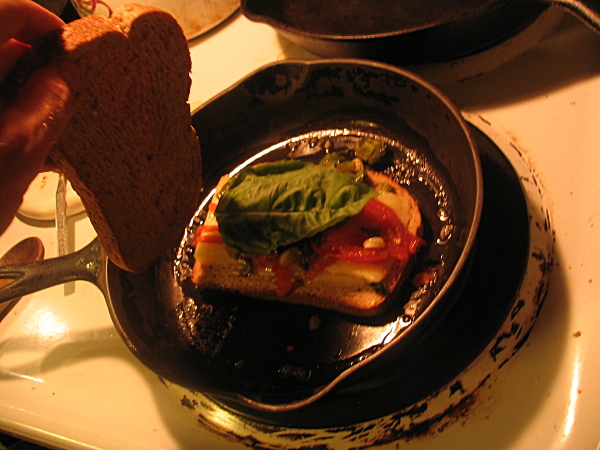 6. When done remove from the pan and serve.