What can you do with a gigantic sweet potato? You can make sweet potato fries! This is a delicious, healthy, and simple way to enjoy one of my favorite Fall crops.
Ingredients
1 large sweet potato
canola oil (any high heat oil will do, peanut, coconut, etc)
salt & pepper
Preparation
1. Peel the sweet potato and cut in half the short way.
2. Take each half and slice them like so.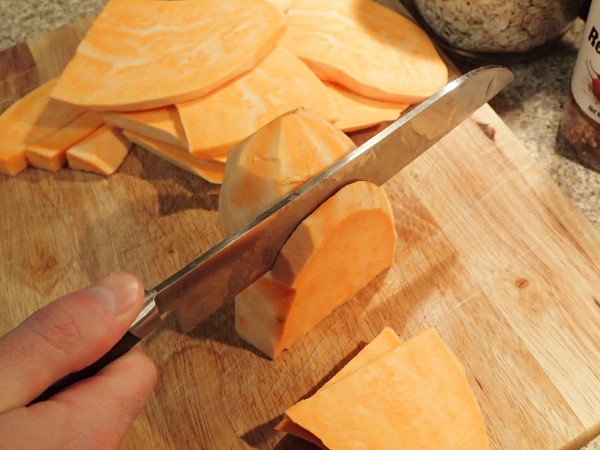 3. Then cut the slices into equal sized fries.
You'll end up with a pile of raw sweet potato fries.
4. Coat a large cookie sheet or baking pan with oil and scatter the fries over it. Season with salt and pepper.
5. Cover with aluminum foil and bake at 400 degrees for 40 minutes or until crispy. You may remove the foil for the last 10 minutes or so. The baking time will vary and depends on the size of the individual pieces. Enjoy!